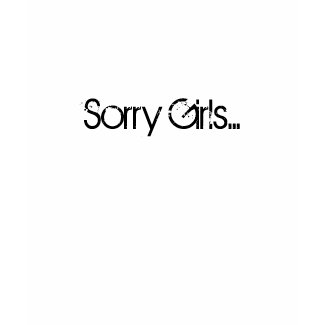 This t-shirt is for the groom to be, who wants to show the world that he's getting married! This hilarious design features writing on the front (pictured) and back (not pictured, click on the image to see back view). I think every groom and husband to be should wear this shirt to show their total dedication to their wife!! :P This is a great gift that fiancees can get their husbands to be as a humorous pre-wedding gift!

Just click on the image above to be linked directly to the online Zazzle store which sells this design. Follow the easy to use prompts to customize your product and then you can order as little or as many as you want. You can also keep your order on file and go back later and order more!!!
Other great things about the Zazzle online supplier are that they are eco-friendly, they have great customer service and 24 hour turnaround time for most products. Also they are now selling direct in CANADA, EUROPE, UNITED KINGDOM and AUSTRALIA, so no import duty from the US!
White Whimsical Weddings. Copyright White Whimsical Weddings 2009.
Customizable Wedding Postage and Stationery for All Occasions.
Products Provided by Zazzle.com
Affiliated blogs:
http://whitewhimsicalweddings.blogspot.com/
http://extremedoglovers.blogspot.com/
http://littlewoodenhanger.blogspot.com/
http://strictlybusinesscards.blogspot.com/
http:/ultimatedisneyfan.blogspot.com/
http://zazzlepromotions.blogspot.com/