The Globe and Mail did a very nice feature on weddings in their Style section this weekend. It portrayed the elegance of new wedding trends; with brides and grooms turning to optimum beauty, with a splash of simplicity. Weddings are beginning to be influenced by nature and its earthy roots.
Here is a gorgeous dress which features a non-conventional head piece instead of a veil, complete with flowers and a bouquet.
Cakes are becoming the show pieces of the wedding, displaying elegance within the icing. The cake featured below is from the bakery mastermind of Cake Opera Co.
Invitations are also becoming a huge investment, with much detail spent on the design of the cards. The ones below are handmade and unique. However, you can customize many on Zazzle to fit your wedding needs. I have chosen a gorgeous selection for you to preview.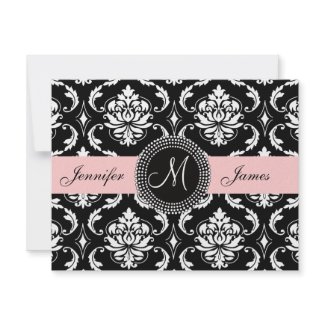 Pink and Black Damask Monogram Save the Date
by
monogramgallery
Shop for
announcements and invitations
on zazzle.ca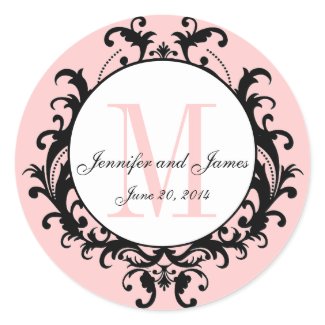 Pink Chic Wedding Monogram Names Date Sticker
by
monogramgallery
Design a
photo sticker
on Zazzle
White Whimsical Weddings. Copyright White Whimsical Weddings 2009. Customizable Wedding Postage and Stationery for All Occasions. Products Provided by Zazzle.com Affiliated blogs: http://whitewhimsicalweddings.blogspot.com/ http://extremedoglovers.blogspot.com/ http://littlewoodenhanger.blogspot.com/ http://strictlybusinesscards.blogspot.com/ http:/ultimatedisneyfan.blogspot.com/ http://zazzlepromotions.blogspot.com/