Black accents with white are always popular. Maybe it started with Sarah Jessica Parker wearing a black wedding dress. Who knows? But brides don't need to be that extreme. After all, Sarah Jessica Parker claims that she still regrets wearing a black dress. She says she did not want to draw attention to herself and downplay the event. (Paraphrased from when she was on the Anderson Show). In hindsight she now wishes she had made more of a statement on her wedding day.
So true! The bride should make sure everyone know she is the centre of attention for the day and she should shine above all else. So make a statement. Be lavish and celebrate the beginning of your new life together with your partner....and don't forget, black accents make the event just that much more formal...make your wedding a Black Tie Affair.
Black and White Wedding Invitations communicate the Black Tie Affair wedding theme to your guests. Take a look at some of these great Black and White Customizable Wedding Invitations.
Square Black and White Wedding Invitation Designs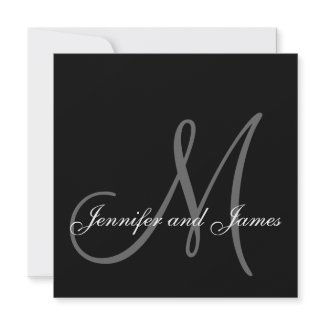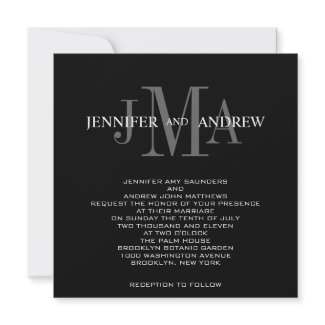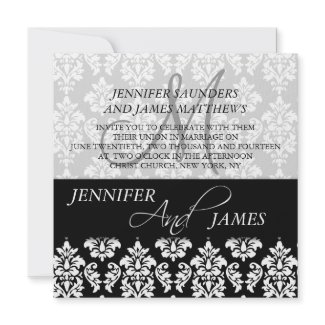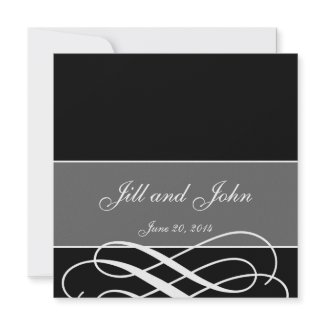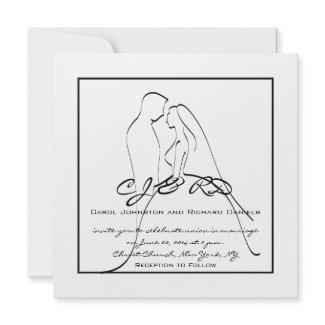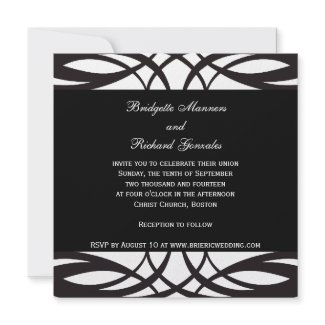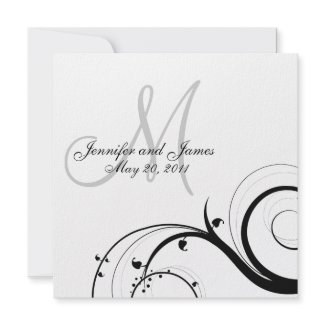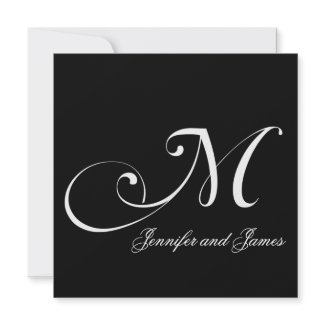 5 x 7 Inch Black and White Wedding Invitation Designs: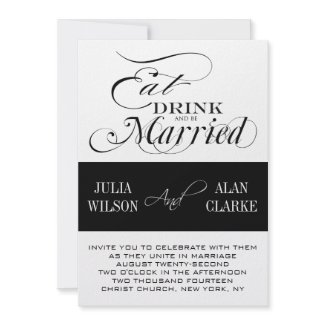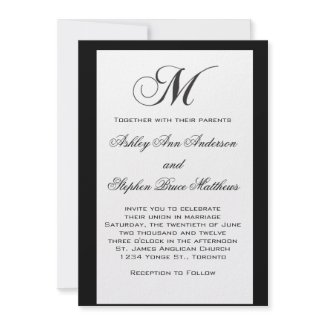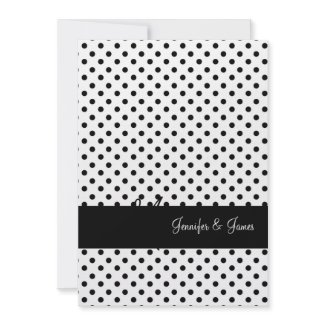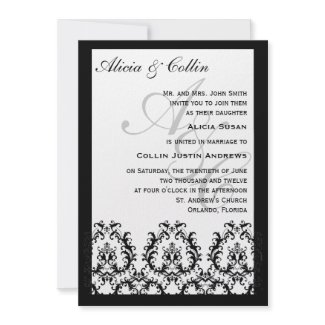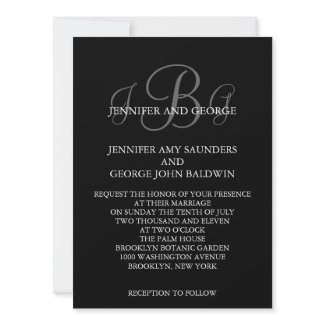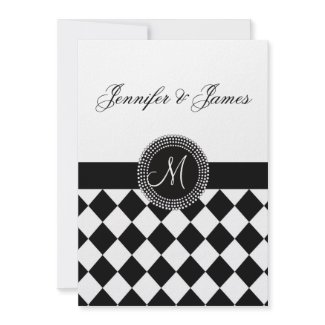 4 x 9 Inch Black and White Wedding Invitation Designs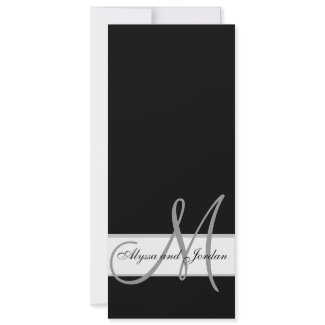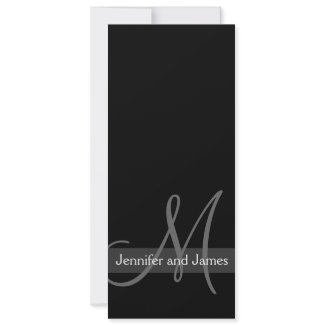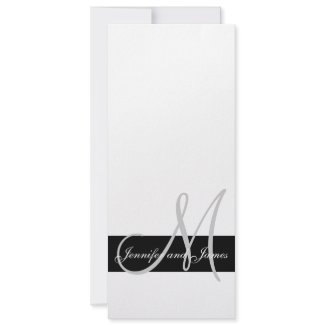 Just click on the image above to be linked directly to the online Zazzle store which sells this design. Follow the easy to use prompts to customize your product and then you can order as little or as many as you want. You can also keep your order on file and go back later and order more!!! Other great things about the Zazzle online supplier are that they are eco-friendly, they have great customer service (100% satisfaction guarantee) and 24 hour turnaround time for most products.
White Whimsical Weddings. Copyright White Whimsical Weddings 2011. Customizable Wedding Postage and Stationery for All Occasions. Products Provided by Zazzle.com Affiliated blogs: http://whitewhimsicalweddings.blogspot.com/ http://extremedoglovers.blogspot.com/ http://littlewoodenhanger.blogspot.com/ http://strictlybusinesscards.blogspot.com/ http:/ultimatedisneyfan.blogspot.com/ http://zazzlepromotions.blogspot.com/